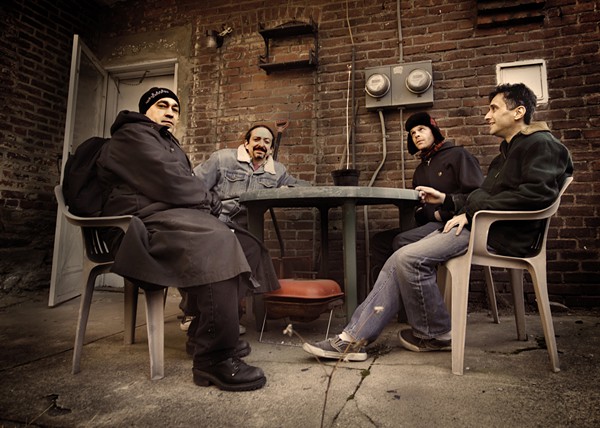 Brought to you by DraftKings! Use promo code "EJC".
The guys listen to audio of cops talking about a reporter's breasts / EJC talks to Grizzly who have premiered their new music video on idobi.com / Chris screws up an interview with GWAR / Eddie and Chris harass a music industry bigwig / Jason pranks a wing restaurant / EJC VIP Lindsey plays "Who Said It: Donald Trump or Ron Burgundy?"/ Chris with the latest news / EJC VIP Lia tags her parents' car in the name of idobi and EJC / and more
Our listener survey can be found here. Fill it out and you could win a $100 Amazon gift card!
Podcast: Play in new window | Download
Subscribe: Apple Podcasts | Android | RSS